Bryan H. | Sep 02, 2012 | Comments 0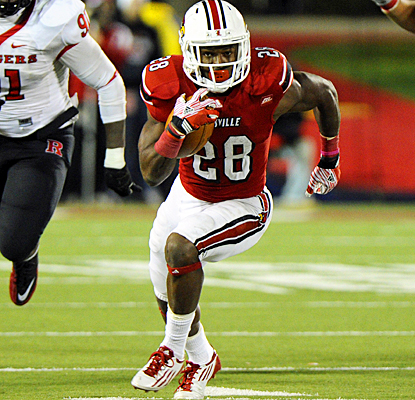 Louisville started the season off right this year, with a more than convincing win this afternoon. Teddy Bridgewater looked like the Big East player of the year going 19/21 for 232 yards. It seemed like every time he went back to pass, there was no doubt of a completion. All of the receivers contributed to the cause well with close to equal receptions between Rogers, Copeland, Parker, and Smith.
Standout player of the day though was Jeremy Wright. Wright was an absolute beast on the ground with 105 yards and 3 touchdowns. He was the first running back to score 3 touchdowns in a game since Brock Bolen. Senorise Perry also contributed with 108 yards on the ground and a touchdown.
It's always good to start of the season with a victory but for Louisville its even better. With a victory against such a heated rival, it makes it even sweeter! I don't know about you guys but I have a GREAT feeling about this season and I am ready to watch this team prosper into a national contender! Go Cards!
Filed Under: Uncategorized
About the Author:
Comments (0)