Bryan H. | Oct 17, 2012 | Comments 0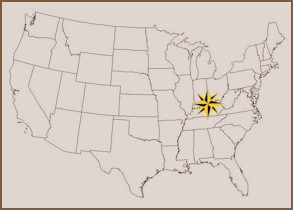 Today the USA Today preseason poll came out for college basketball. These polls are usually looked at as if they don't really matter because there is always that one highly ranked team that ends up being horrible. But as a Cards fan you can't help be excited about the rankings.
Louisville came in at #2 right behind Indiana. Many polls had Kentucky, Louisville, and Indiana in a mixture between the first three spots. But in this poll Indiana got 21 first place votes while Louisville and Kentucky both came in with 5. State neighbor Ohio State was ranked 4th behind these three teams. This leaves no stones unturned as to which region has the most basketball rich talent in the nation. The great lakes area of Kentucky, Ohio, and Indiana have proven that they deserve to be ranked up there with the best college basketball regions in the country once more.
This is the highest that Louisville has been ranked in the preseason in at least the last 10 years. The only year that comes close to this is the 2008-2009 season in which they were ranked 3rd behind North Carolina and Connecticut. A season in which ended with a Big East Championship but a highly dissapointing tournament exit in the Elite 8 against Michigan State.
It is very odd to see these polls with only 3 Big East teams in the top 25. Syracuse came in at 9th and Notre Dame at 23rd. It is also worth mentioning that future Big East member, Memphis, is ranked 16th.
The rankings look like this…
1 Indiana (21)
2 Louisville (5)
3 Kentucky (5)
4 Ohio State
5 Michigan
6 North Carolina State
7 Kansas
8 Duke
9 Syracuse
10 Florida
11 Arizona
12 North Carolina
13 UCLA
14 Michigan State
15 Creighton
16 Memphis
17 Missouri
18 Baylor
19 UNLV
20 San Diego State
21 Wisconsin
22 Gonzaga
23 Notre Dame
24 tie* Florida State
24 tie* Texas
Filed Under: Basketball
About the Author:
Comments (0)